Enhancement Detail
New Car Protection
New Car Protection or the enhancement detail which includes a Ceramic Coating is for new & used vehicles or vehicles with very light scratching or swirl marks.
If you are simply looking for something that will make your Car, Van or Motorhome easy to clean then a Ceramic Coating will do that for you. It will also enhance the gloss shine. The ceramic coating we use is 10 times thicker than a wax.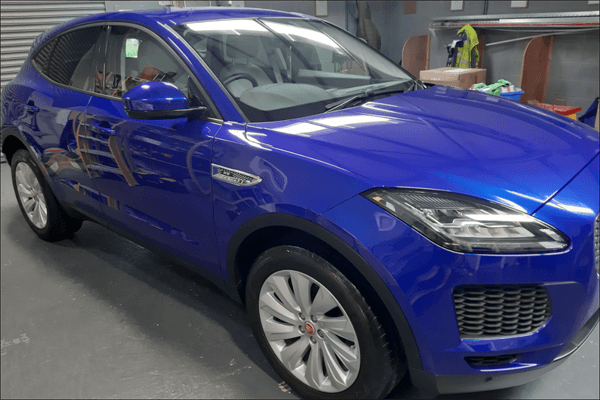 First of all the vehicle needs to be prepared, washed, using safe washing techniques and all contamination is removed from the bodywork like road tar, ferrous metal filings which can eat their way through your clear coat.
Your car will be clay barred to remove any further contamination which will make the bodywork feel silky smooth.
The New Car Protection Detail will enhance the look of your car making it look better than new. A single stage machine polish is completed which will deepen the gloss finish and enhance the shine on your car.
Ceramic Coating
We then apply a Ceramic Coating which will protect your car up to 5 years.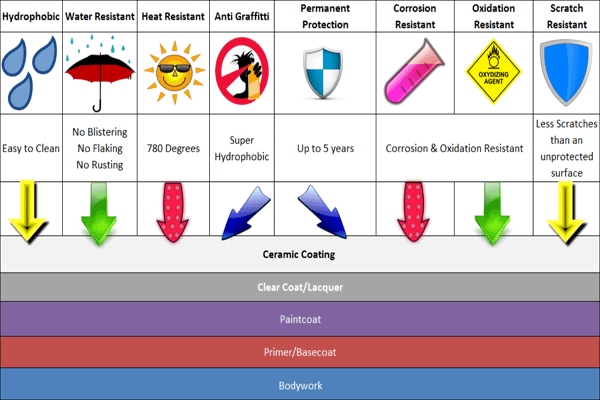 Once the Ceramic Coating has been applied, we then seal your Glass & Alloy Wheels or Steel Rims and dress plastic trims and tyres. The Exhaust tail pipe chrome is cleaned then a final inspection takes place before we hand the car back to you.
Protecting your vehicle with a Wax or Sealant will make it much easier to keep clean.
New Car Protection
If you have purchased a new vehicle and want you're car protecting, we can protect you're vehicle for you.