Tar Removal
Tar Removal from Car Paintwork
All vehicles drive on tarmac which means at some point Tar will build up on the bodywork.
Unfortunately we can not avoid it, Tar spots & splatters end up on our cars & vans but if you look close enough you will notice more tar is always on the drivers side.
Why is this? Simply because we drive on the left hand side of the road. When we drive our wheels get very hot indeed, small pieces of tarmac land on our wheels which melts and sends the tar all over our vehicles from each side of the road.
Hence why the drivers side usually gets the largest build up of tar spotting.
Tar Spot Removal
The black spots are Tar spots, these spots look unsightly on lighter coloured vehicles & really stand out on white paintwork.
These tar splatters can easily be removed with the right chemical, but it can be time consuming especially if the tar build up is very heavy.
In some cases the company that laid the road surface could be to blame if the tarmac on the road surface has not had time to dwell long enough before they allow vehicles on it.
If this happens, then the result is usually a very heavy build up of tar under & around the wheel arches & panels.
The tar gets everywhere, your alloy wheels can get very heavy tar build up inside the alloy itself. If you want this removing completely the your alloy wheels will need to be removed.
The image below shows the tar being broken down leaving tar streaks.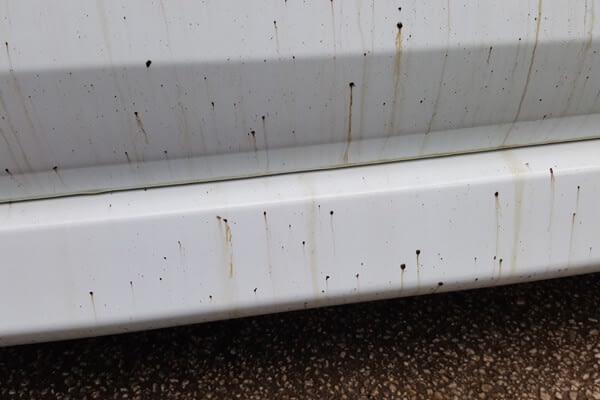 Tar Removal Spray from Car Paintwork
Once the tar removal spray process been completed it is very important to protect your vehicle again.
The chemical used to remove the tar will also strip any protection such as wax & some coatings that may have been applied. These will need to be re-applied.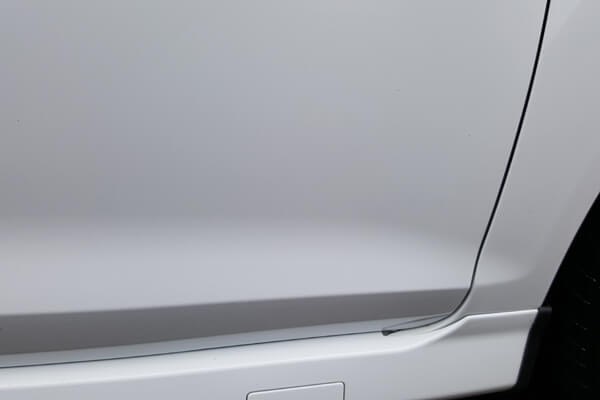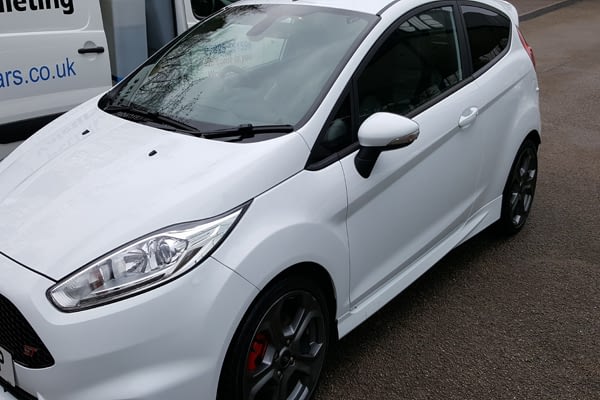 The image below shows the build up of Tarmac in the corner of the wheel arch.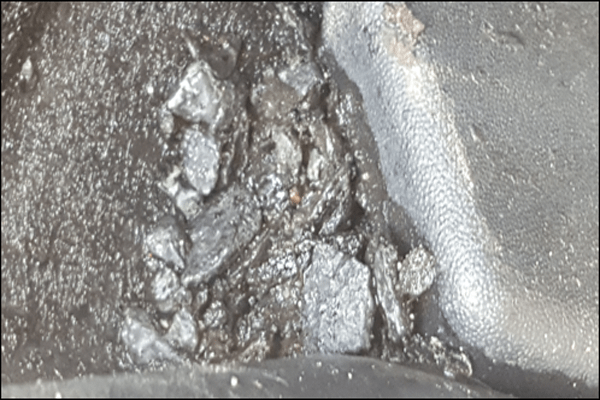 Tar Remover Spray
The image below shows the bitumen residue on a Mini, the Mini had drove over a road surface which had recently been tarmacked. Heavy rain on the new tarmacked surface caused the brown streaks all over the Mini. As you can see, the Mini needs to be washed thoroughly before the tar removal process can begin.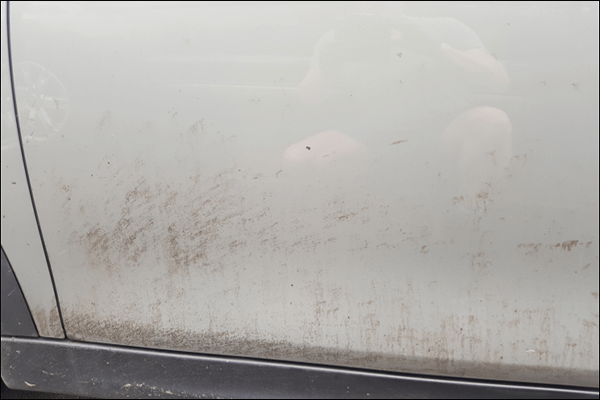 Tar Removal from Car Paintwork
Bitumen & Tar Remover Spray
G & G Mobile Valeting, remove the tar from the bodywork & wheel faces then give the vehicle a polish. If you want a separate wax applying then we can do this after we have polished your vehicle.