Leather Cleaning & Protection
Keeping up to date with Leather Cleaning & Protection in todays fast moving society can be challenging. Keeping your leather clean and protect it which will keep it supple and help keep the dirt out.
It is always better to protect your leather when new or after cleaning, to keep your leather looking great we recommend protection cream every 3 months.
G & G will deep clean the leather with the correct brushes & leather cleaner, then condition your leather which contains natural blends of oils and waxes.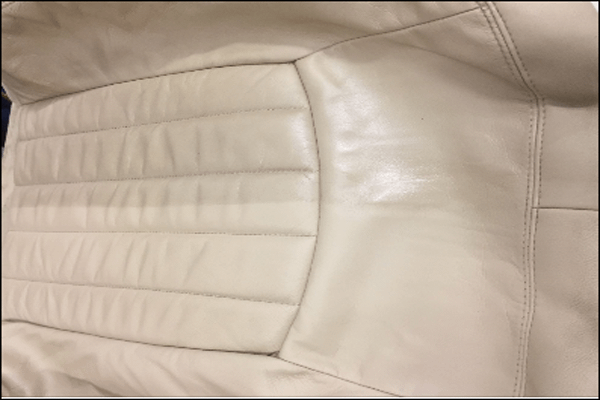 Leather can easily get damaged, scuffs and scratches on your leather can look unsightly and will absorb moisture. Leather is a skin or hide, as such it scars just like our self if it is cut or scratched.
If you get any dye transfer from jeans or belts or you manage to get ink from a pen on the leather then this will need removing as soon as possible, the longer its left on the leather the harder it will be to remove which may result in colour restoration being required.
The animal it is from may have damage from insects bites and scarring where it may have cut itself on barbed wire for example.
A Leather hide can be natural, dyed, coloured  & the grain impressed upon it. A car seat can be made up of leather and vinyl, the leather will be the areas you touch and the vinyl tends to be at the back of the seat or under or at the side of the bolsters. It also keeps the price down of a vehicle purchase.
Leather can be repaired, most leather damage can be repaired which would leave a scar, just like our own skin. A leather repair would be sanded, glued, filled with soft compounds and matched to the colour required or even re-coloured. Ask for details.
Contact Us
G & G Mobile, Specialist Valeting: 

07825561598