Mobile Car Cleaning In Hawkshaw
G & G offer Mobile Car Cleaning & Van Cleaning Service in and around Hawkshaw for Business customers and Residential customers.
Keeping your vehicle clean is an essential part of maintaining your vehicle, you must protect your vehicle all year round. Whether you do it yourself or get a professional to do the job for you.
We offer many different mobile valeting services to cater for your car cleaning needs.
Mini Valeting
Part Valets
Full Valet
Lease Car Return
Caravan & Motorhome Washing
Hawkshaw Mobile Car Cleaning
All our clients require different services, whether you require weekly valeting or your car cleaning every two weeks or every month. We won't just valet your vehicle we will look after it for you. We treat all vehicles as if they were our own. Our Valets are of the highest standard.
Mobile Car Valet – Van Valeting
Out mini valeting option is a tidy up of your vehicle, even though its a tidy up its quite a detailed valet. The Full Valet is a very detailed car cleaning option which would suite some one who needs there vehicle in a show room condition.
Mobile Car Cleaning In Hawkshaw
If you are selling your car or van then getting your Engine Bay cleaned as an add on is imperative.
Mini Valeting (up to 1.5 hours to complete)
Part Valets (up to 3 hours to complete)
Full Valet (up 5 to hours to complete)
Lease Car Return
Caravan & Motorhome Washing
Polishing
Waxing
Car Washing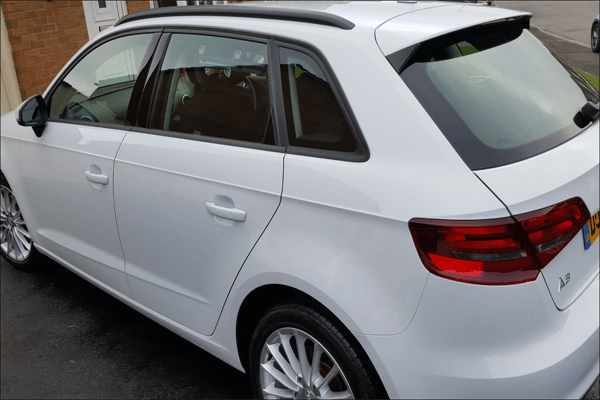 Mobile Car Valet in Hawkshaw
Engine Bay Detail – (Essential if your selling your car)
Clay Bar Paint Cleansing – (Remove Contaminants From Paint Work Leaving a Very Smooth Surface)
Ferrous Iron Removal, Bodywork & Alloys
Vinyl Removal, Decals – Stickers – Glue
Glass Sealant – (Exterior Windows Sealed Making Them Super Hydrophobic)
Machine Polishing – (Removes Swirl Marks & Fine Scratches – Faded Paintwork Rejuvenated, Swirls marks, spider webs, buffing marks, etching, webbing, scratches, and marring are all marks in your paint work. Machine Polishing you're vehicle will remove over 90% of the marks)
Fabric Hood Soft Top Cleaning & Protection (Removes Green Mould From Fabric Hood)
Vinyl Hood Soft Top Cleaning
Mobile Car Valet in Hawkshaw
Interior Protection of Fabric Seats – Carpets (Great if you need to protect against spillages)
Interior Shampoo – Fabric Seats, Carpets, Matts, Door Cards
Odour & Stain Removal
Headlining Cleaning
Dog Hair Removal
Tar Removal
UV Protection Added to Headlights
Ceramic Coating & Wax will protect your car through our harsh British weather, getting your outer paint work protected will not only enhance the shine, it will protect your investment.
Our New Exterior Valet with 12 Month Protection: Our new exterior option is a cut above our other external valet which does not offer any machine polishing or 12 month protection to your vehicle. This exterior valet will leave your vehicle with a brilliant shine and your bodywork will be super hydrophobic which means water simply beads up & rolls off your paintwork.
Alloys Cleaned
Wash
Tar Removal
One Stage Machine Polish
12 Month Vehicle Protection
You can add a full paintwork decontamination to this valet which will remove all contamination from your vehicle bodywork
For a Mobile Car Cleaning in Hawkshaw please see our valeting options page
Contact Us
G & G Mobile, Specialist Valeting:

07825561598